[short url]
Sue Holton Web services
A SlabMedia site for you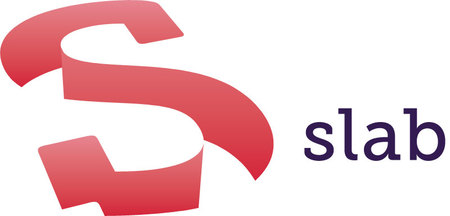 My role working as an affiliate with
SlabMedia
came about after the success of Gordon's site, when word spread and I was approached by other people to work on a new site for them. This is not a full time job for me - I do it because I enjoy it.
Although the
SlabMedia
sites can be built be someone with no special knowledge of computers, it is still an advantage to be fairly confident in IT, understand some html and know a little about how the Internet works - things such as domain names and servers.
Why should you let me build a site for you ?
Not everyone has the spare time or IT confidence to work on a new website themselves. I particularly enjoy setting up sites for musicians - I leave the music to them, they often choose to leave the website to me !
The Slab system itself is a
CMS
( Content Management System ) and like all new computer programmes, involves a steep initial learning curve as you come to terms with how everything relates and functions. By employing me to oversee your site, you get the benefit of my experience with the system, saving yourself time and all the head scratching involved when things don't work as you expect and you get a first class website without all the hassle.
What happens First ?
The first stage is a long chat to find out exactly what you have in mind - do you already have a domain name? what functions are required? and how the site should look etc. I'll explain how the Slab system can provide the results you want. Sites can be very sleek and simple, or more elaborate with video, music, shopping facilities etc. Whatever the required mix, it can be done with Slab, and if more modules are needed later they can always be added.
Once the modules have been set up by Jim and Catherine, I then add all the content and lay everything out as required. If you have an existing website, I can adapt content from that and the new site can retain the domain name, or a new name can be acquired. Obviously you'll need to supply me with all the information and photos that are to be included on the site, this can be by email or on a cd in the post.
Some clients have very specific ideas regarding the look of the site, others will just say something like " I'd like it to be blue." You can choose to be as involved in the design process as you like. Ultimately, design work is done and applied to the site by Jim and Catherine from SlabMedia.
Can you show me some example sites ?
To find out more about the sites I have worked on so far, choose from the list in the Completed Sites category on the right hand menu.
What will it cost ?
So, now you ask, " how much will this cost me?" Well, the answer will vary depending on the number and type of modules purchased from Slab, and the amount of time it takes me to input the content, pull everything together and get the site live on the World Wide Web. The prices however are very reasonable and extremely competitive.
Once completed, sites need to be hosted on Slab's servers in the USA for technical reasons, for which a small monthly fee is charged.
Then what ?
At this point, some people decide to take over the updating of their new site themselves, in which case I'll happily give them lessons and advice on how to do so. Alternatively you can sit back and continue to let me do all the work - just notify me of the changes you need, and pay me by the hour, it's your choice....
If this sounds like something you would interest you, please get in touch using the details on the
Contact page
, and I'll give you more information.